WIRELESS
THEATRE COMPANY
THE ON-AIR BLOG
We have decided to start blogging, because we work with so many great people, we thought it'd be really nice to have some chatter about theatre, radio, drama and anything else that interests our team.
The views and opinions here might not always be the direct opinions of WTC, but we love a good discussion and chat and hope you enjoy our blogging.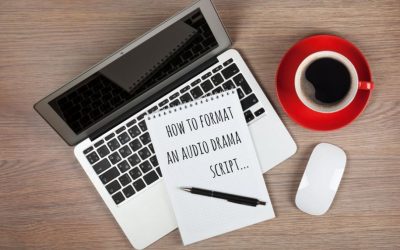 Of all the many questions I have been asked about producing audio drama over the years, one of the most frequent is; "How do you format an audio drama script?". When I first started creating audio drama, I presumed that the formatting for an audio script...
<!– This site is converting visitors into subscribers and customers with OptinMonster – http://optinmonster.com :: Campaign Title: Wireless Sidebar –><!– / OptinMonster –>
<!– This site is converting visitors into subscribers and customers with OptinMonster – http://optinmonster.com :: Campaign Title: Wireless Blog Inline –><!– / OptinMonster –>