WIRELESS
THEATRE COMPANY
THE ON-AIR BLOG
We have decided to start blogging, because we work with so many great people, we thought it'd be really nice to have some chatter about theatre, radio, drama and anything else that interests our team.
The views and opinions here might not always be the direct opinions of WTC, but we love a good discussion and chat and hope you enjoy our blogging.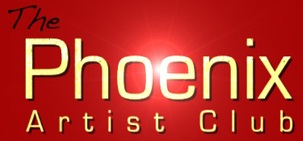 Whenever these talented people and myself have to get together there's only one place to head – it's the Phoenix. We luckily discovered this little gem of a members bar in the early days of the London Festival Fringe's planning (if you don't know about them, why not? Check out their crusade!) and instantly fell in love with it. A lovely, intimate theatrical bar, full of posters and headshots of past to present, and sketches and photo-shopped posters of it's masterful and charming owner, Maurice. He's so incredible, he doesn't even have a last name. He's just Maurice, blazing a trail through the bar in a variety of unbelievably well-tailored, brightly-coloured and unique waistcoat and jackets.
<!– This site is converting visitors into subscribers and customers with OptinMonster – http://optinmonster.com :: Campaign Title: Wireless Sidebar –><!– / OptinMonster –>
<!– This site is converting visitors into subscribers and customers with OptinMonster – http://optinmonster.com :: Campaign Title: Wireless Blog Inline –><!– / OptinMonster –>